UNDERFLOOR HEATING MANIFOLDS -3- PORTS + EUROCONE + PUMP PACK
UNDERFLOOR HEATING MANIFOLDS -3- PORTS + EUROCONE + PUMP PACK
Price:

£208.00 (including VAT)

SKU:

psw omnigenar. pomp 25/40-130 3port

Vendor:

Brand:

Weight:

Rating:

Availability:

Shipping:

Calculated at checkout

Current Stock:

Gift Wrapping:
---
---
Product Description
PRODUCT DESCRIPTION
Underfloor Heating manifolds

Manifolds for use on underfloor heating systems. These consist of two manifold brass, one for the flow and one for the return, complete with ball valves and drain/filling valves.
On the flow bar each port has a flow indicator, with isolator including an easy to read gauge glass. Each port on the return bar is equipped with an integral control valve and protection cap which allows the user to adjust volume of water or can be removed to accept a thermoelectric type head. Our manifold comes complete with air vent and two ball valves.

Product Features and Benefits

Can be assembled to suit left or right hand supply depending upon project type.


• Supplied pre-mounted on installation brackets
• Isolating flow indicators on the flow manifold
• Valves on return manifold accept a thermoelectric type head for remote control of each zone


Connection Size: 1"
Pipes conectors size 16mm
Working Pressure: ( 0-10 bar)
Max Temperature: (120 C)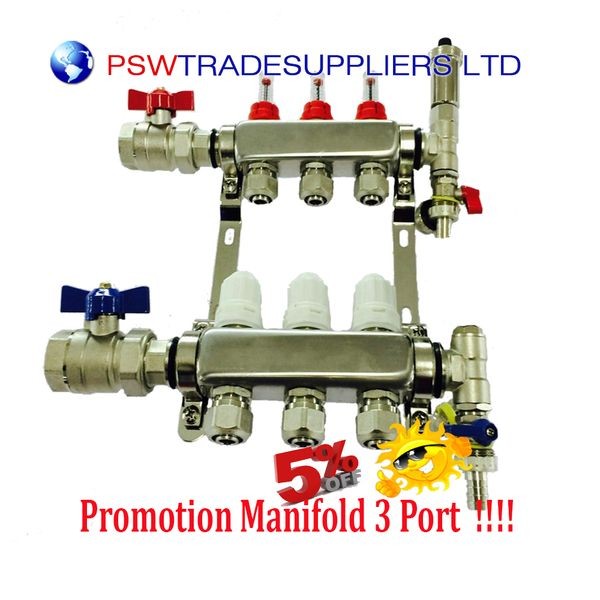 PUMP WITH PUMP MIXER SET BLENDING VALVE








Applications
Circulation of hot or cold water in
• Heating systems
• Domestic hot water systems
• Cooling and air-conditioning systems.




The valve works at lower temperatures than radiator systems with temperatures between 35*C to 65*C depending upon the construction of the floor.The blending valve is the heart of the control system with hot water from the boiler mixed to supply water at the correct temperature back to the underfloor pipework.The supply temperature of the water can be adjusted to suit the construction of the floor.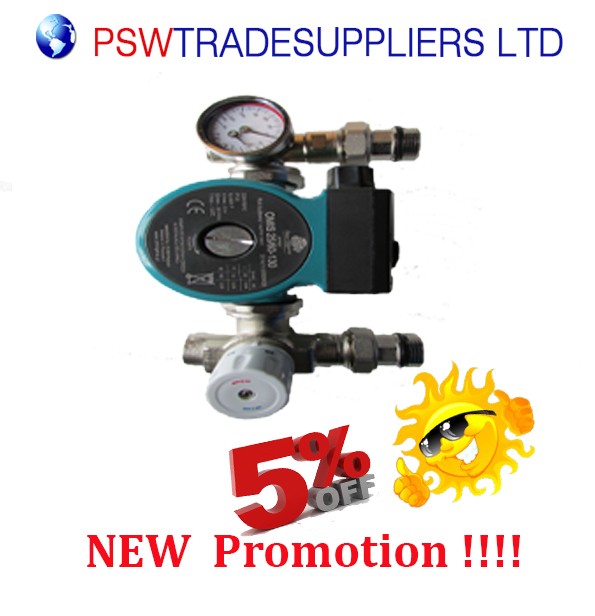 ---
Find Similar Products by Category
---